Carpet Installation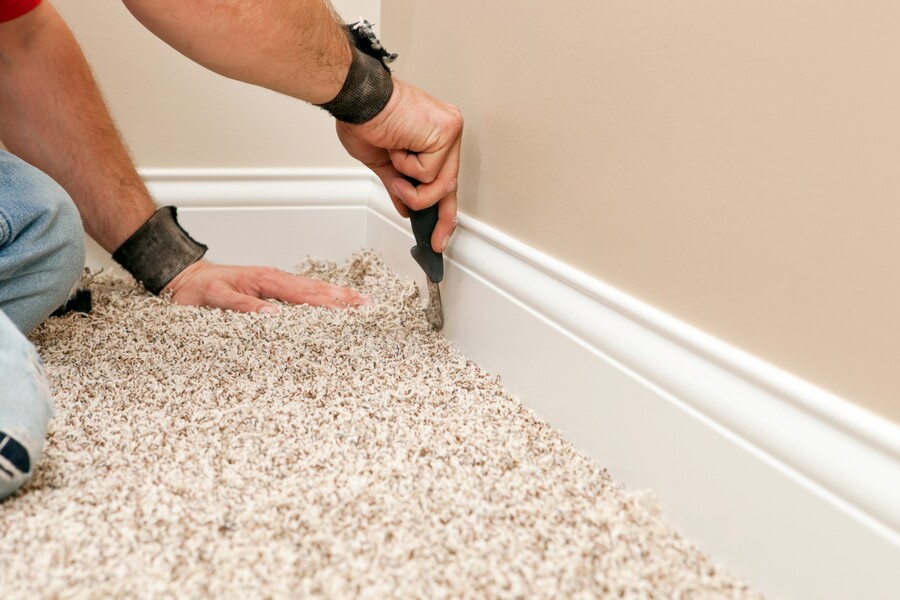 Want a Fresh Look for Your Home? Installing carpet can add the perfect touch of color and sophistication to just about any room in your home. Flooring Services can install carpets in most rooms in one day. Which means that you can update your decor with minimal inconvenience to your family. Transform your living space with unique colors, patterns, styles, or textures that carpeting can bring to your home. Flooring Services has been professionally installing carpet since 1999.
---
Call for a FREE Quote
---
Making Carpets Look Great Since 1999
Wherever you want to add a pop of color or touch of texture, Flooring Services has the ideal carpet solution:
Plush & texture carpet features a smooth, level surface that shows subtle highlights and tones of color.
Pattern carpet combines cut fibers and loops to create patterns and textures.
Sculptured carpeting is usually a solid color with visual interest created by high and low profiles of fibers.
Frieze carpet is made by tightly twisting fibers together in one or two colors or with specks of color.
Berber Carpet features low-profile, loop pile construction that can have flecks of color throughout the fibers.
Loop carpet offers practical performance and is a great choice for a basic floor covering.
Indoor/outdoor carpet is durable enough for outdoor spaces, yet stylish enough for interior spaces.
Convenient Carpet Installation
Avoid the inconvenience of going back and forth to multiple carpet showrooms. Flooring Services will bring carpet samples to you for viewing in the natural lighting of your home. Once you've chosen the perfect carpet, we:
Remove your old flooring and prepare subfloor surfaces
Cover entryways and vents to contain dust and debris
Deliver and layout your new carpet
Clean up installation area and remove project waste
Versatile Carpet Installation
Flooring Services has a large selection of carpets in various colors, styles, and textures to match your lifestyle, decor, and budget. Flooring Services carpets are durable, beautiful, and family/ pet-friendly. Call (747) 233-0236 to speak to one of our carpet installation professionals. Happy feet guaranteed.
Add a floor cushion or padding to give your carpet a more luxurious feel.
Make cleanup a breeze by adding Scotchgard protection.
We've been professionally installing carpet in homes and businesses for 24 years.
---
Call for Fast FREE Quote
---